Schedule
Please join us
Sunday
Holy Communion
11:00 am
229 Main Street
P.O. Box 220
Dayton, Virginia 22821
(540) 879-3338
Send an e-mail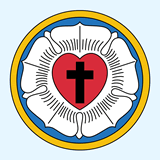 Church News
Friday April 8, 2022, 9 to11:30 AM
Shenandoah University "Dayton era" Alumni Reunion at Shep/Valley (the old college church) including choral rehearsal and Memorial Service, 9am-11:30am
Past Events
Sunday, December 15, 2019 at 7 PM (with reception)
The 12th annual Christmas Carol Sing . Sing your favorite Christmas carol with accompaniment of the 1927 Moller pipe organ. Reception follows.
Because of Covid-19, the Carol Sing was not held in 2020 and 2021.
Sunday, December 2, 2018 at 2 PM (with reception)
JMU Music Faculty Benefit Concert "Christmas Around The World" with Classical and contemporary arrangements. Benefit for preservation/restoration of the historic "old college church." A free will offering will be received.